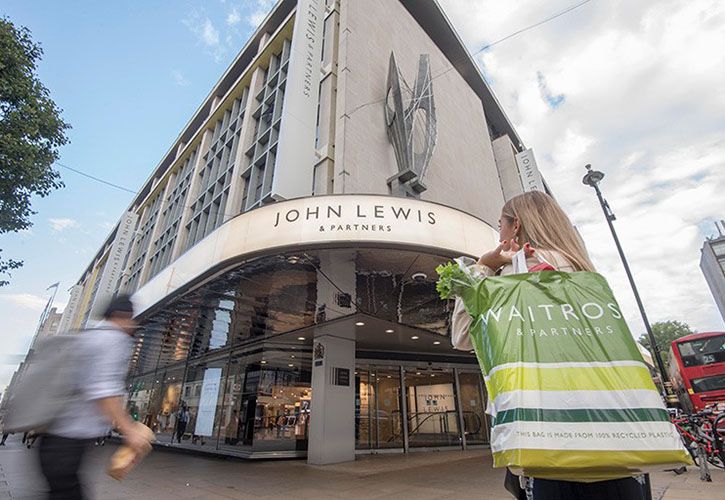 Congratulations to John Lewis for being the first UK retailer to commit to HRH The Prince of Wales' Terra Carta, a pledge to make companies agree to become more sustainable by supporting nature, people and planet, both today and in the future.
HRH The Prince of Wales has asked business leaders around the UK to create a new future and protect the biodiversity and natural resources of the country both now and for generations to come. 
In order to meet sustainability targets, the Terra Carta sets out a set of steps for those organizations to take.
Below are a number of examples what Terra Carta aspires to:
By 2028, all large goods vehicles will be converted to biomethane gas, manufactured from food waste
To become net zero for all emissions by 2035, through its entire business
By 2023, Waitrose and John Lewis' own-brand packaging will be widely recyclable, recycled, or home compostable
Removal of fossil fuels by 2030 through the transport fleet
Their future farming goals include adopting regenerative farming practices through their new Waitrose Agriculture Commitments. They will use their Leckford Estate as the only supermarket that operates its own farm to table regenerative farming and carbon reduction strategies for the benefit of UK agriculture. By buying food only from UK carbon net zero farms by 2035, they can meet their carbon goals. John Lewis will also continue to build revolutionary promises for animal protection, ensuring that all animals can have a proven 'good life'.
They will also halve food waste in their own operations and supply chain at Waitrose and help halve the household food waste of customers by 2030. And John Lewis will lead the 'made to last' campaign to ensure that goods can be loved for longer, having a 'buy back' or 'take back' option by 2025 for all product categories. By 2025, all key raw materials in own-brand products will also be sourced from sustainable or recycled sources, and they will continue to develop customers' sustainable rental and resale options.
Sharon White, Chairman of the John Lewis Partnership, said: "HRH The Prince of Wales has made an outstanding contribution to global environmental preservation and protection for over 40 years and we are proud to support his latest initiative and become a Terra Carta supporter.
"The Terra Carta reinforces the Partnership's commitment to sustainability and we're pleased to be the first retailer to support. It will help galvanise our work to put the environment at the heart of what we do. We know we still have a long way to go but each day we are making progress."
When asked about Terra Carta, HRH said:
"The more companies that sign up to the Terra Carta, the greater its capability will be to drive the change we so desperately need,"
Chris Thair, MD of Play It Green said……
Back to articles