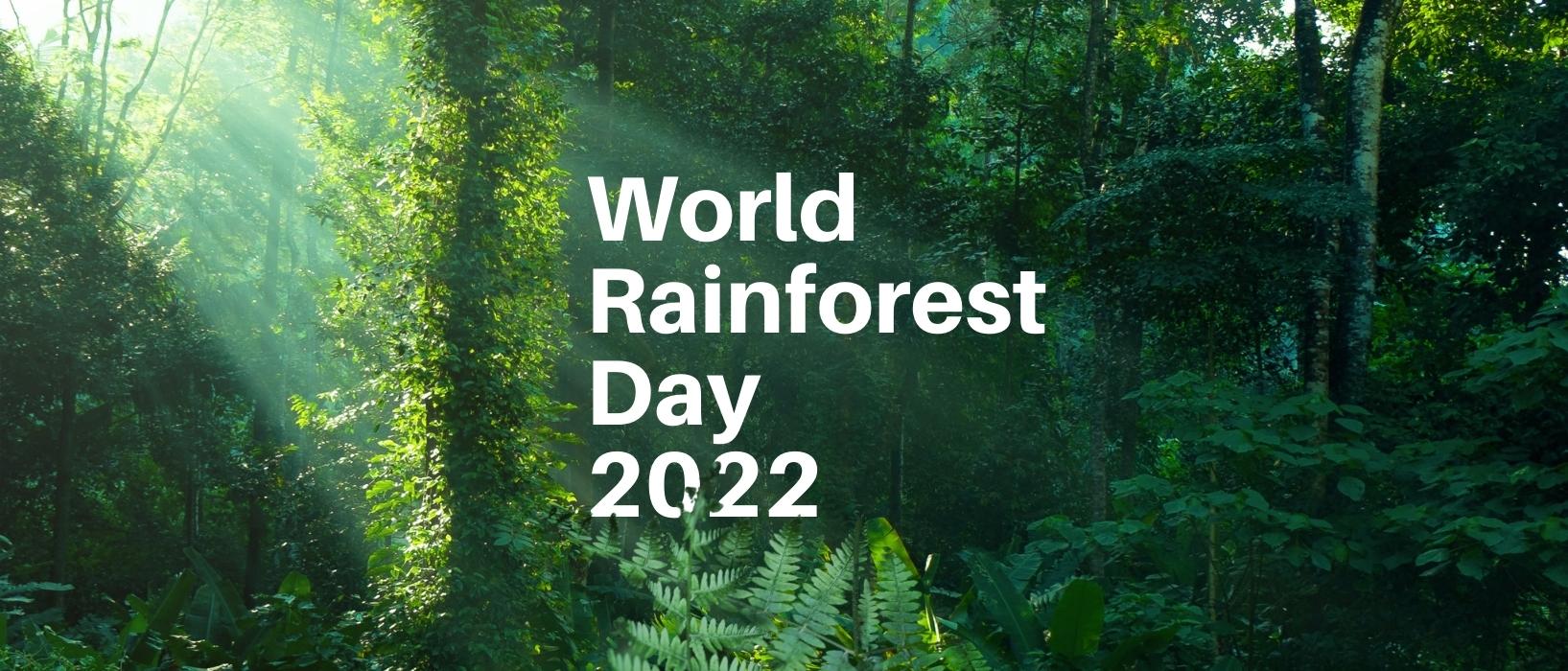 June 22nd marks World Rainforest Day! If you've never heard of it before, don't worry, it's only the fifth one that's ever been held. So, what is it, why should you care, and how can you get involved?
Why are rainforests important?
Rainforests (literally forests where it rains a lot) cover about 6% of the planet's surface, yet they are vital to many species' survival, including ours.
In fact, half of all land species on Earth live in them, as well as huge amounts of plant biodiversity that provide us with many of our everyday products such as fruit and veg, coffee, chocolate, and spices.  
They are also a source of cultural diversity. The Amazon alone is home to over 30 million people, including 350 Indigenous and ethnic groups who directly depend on the rainforest for food, clothing, medicines, and culture.
On top of all that, rainforests play a crucial role in regulating our climate. They protect from erosion, drought, and floods and, by cycling water through their networks of trees, they create currents that serve to transport moisture through entire continents,  providing a reliable water source.
Sometimes rainforests are described as "one of Earth's lungs" (the ocean being the second) as they absorb vast amounts of carbon from our atmosphere, storing it for use by other living organisms.
This makes them one of our most valuable assets in the fight against climate change, yet year on year, more of them are cut down.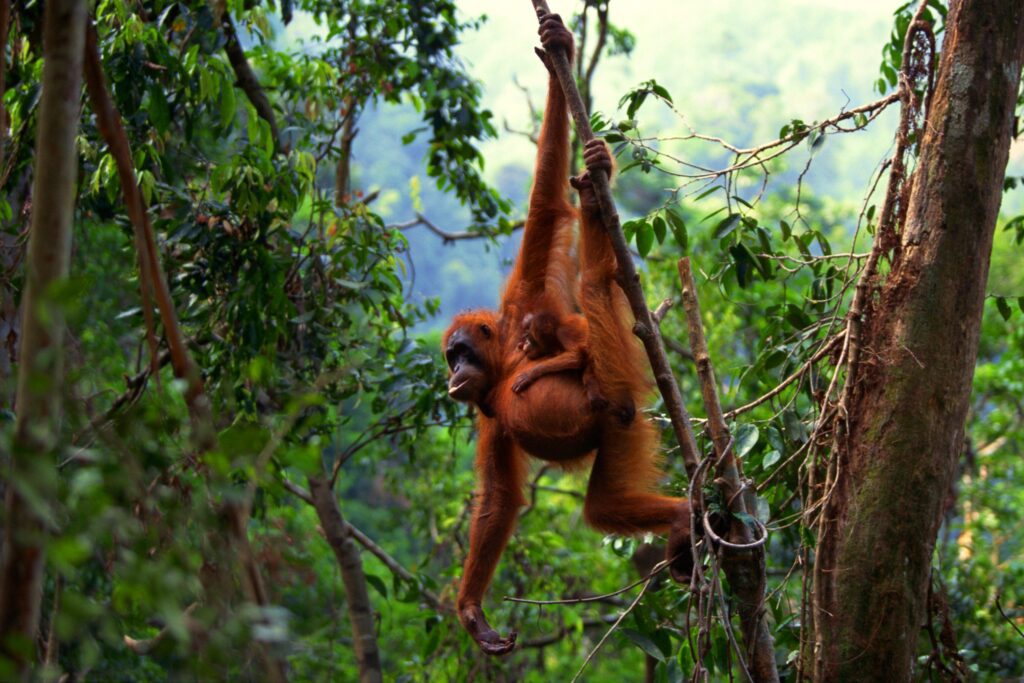 Why do we celebrate World Rainforest Day?
World Rainforest Day was first created in 2017 by the Rainforest Partnership. This US non-profit works with Indigenous people living in rainforest environments and launches projects to help restore and regenerate healthy rainforests with local communities.
This is similar to the work we do here at Play it Green through the Eden Reforestation Project, which employs local people to plant and care for trees in Madagascar.
World Rainforest Day is about recognising standing and healthy forests as one of the most powerful and cost-effective climate change mitigation tools we have — and creating a global movement to protect and restore them.
By coming together on the day, we can all take positive and hopeful action to protect the rainforest and preserve its lifespan as it has maintained our own lives for thousands of years.
This year's theme is 'The Time is Now' and will specifically explore the solutions available today to protect and revitalise our rainforests.
The Rainforest Partnership also connects forest-focused organisations with new partners, non-environmental sectors to the forest, and aspiring rainforest guardians to impact pathways.
Their network consists of rainforest organisations, indigenous groups, policy representatives, youth leaders, the private sector, creative guilds, and more, collaborating and innovating for more holistic forest protection.
How can I get involved in the World Rainforest Day?
On the day, the Rainforest Partnership will run an online Summit beginning at 12pm London time and running for 15 full hours.
Here, you can join 40+ forest-focused organisations to explore conservation solutions from every angle, hear from those at the forefront of rainforest protection, and connect with aligned individuals from all sectors.
With live panels, film screenings, workshops, networking sessions, and more, there's something for everyone. If you're looking for a way to make an impact on our planet or are simply curious about conservation, you can register to attend here (it's free!).
If that's a little too much for you, remember there are hundreds of events, from within local communities to virtual events, education initiatives in schools, charity projects, and the hundreds of small actions we can take each day ourselves to protect the rainforest.
Whether you're going solo in your rainforest approach or part of a group of friends, family members, or colleagues, you'll be forming part of a community spanning the entire globe.
The website has award-winning videos, educational material, and advice for people looking to protect the environment, which you can visit here.
To protect and rebuild forests while reducing your footprint and giving back to charity you can also join Play it Green – and if you sign up on Rainforest Day we will give you 3 trees for free! Just use the code 'ecofriends'.
Find out how Play it Green can help you or your business
Back to articles