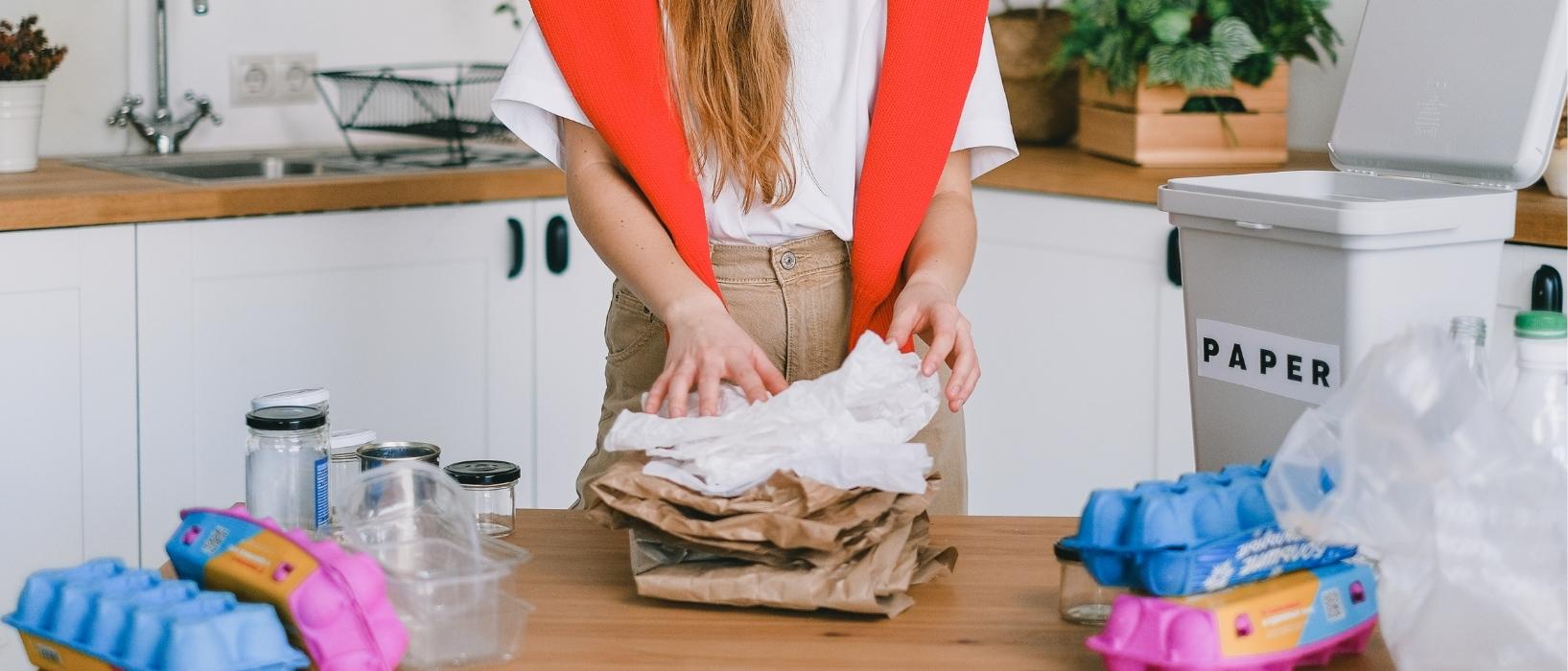 Household waste can have a negative impact on the environment, wildlife, and public health.
A report by the Department for Environment, Food and Rural affairs showed that British households create over 26m tonnes of waste each year.
That's the weight of around 260 large cruise ships. It also means that the average person in the U.K. throws away around 400kg of waste every year.
Of the total amount produced, 12m tonnes of it are recycled and 14m are sent to landfill, giving us a recycling rate of around 45%.
This sounds relatively high but other countries such as Germany, Austria, and South Korea remain world-leaders, with household recycling rates of 60-70%. The U.K. hasn't been improving much, either, recycling only 3% more waste than we did in 2010.
One great way to reduce the waste you produce and stop it getting sent to landfills is to reuse it through upcycling.
Upcycling is essentially a form of recycling, turning waste materials into new, useful products.
Usually, recycled products made from waste materials put in the trash are of lower quality than the original item. This includes all types of paper and plastic.
Upcycling, on the other hand, turns waste materials into items of a higher quality, value, or usefulness. You can retain or enhance the look and feel of the original materials, or even create something entirely new.
Old furniture is something people often do with this, giving it a new lick of paint, for example, but there are ways you can get even more creative.
Why not use skateboards to make a chair, a step ladder to make shelving, or bike chains to make a chandelier? Have fun with it!
Beyond furniture, upcycling old clothing is also very popular. This can be something as simple as cutting a pair of old jeans to make shorts, or get sewing and turn a few different items into something completely new.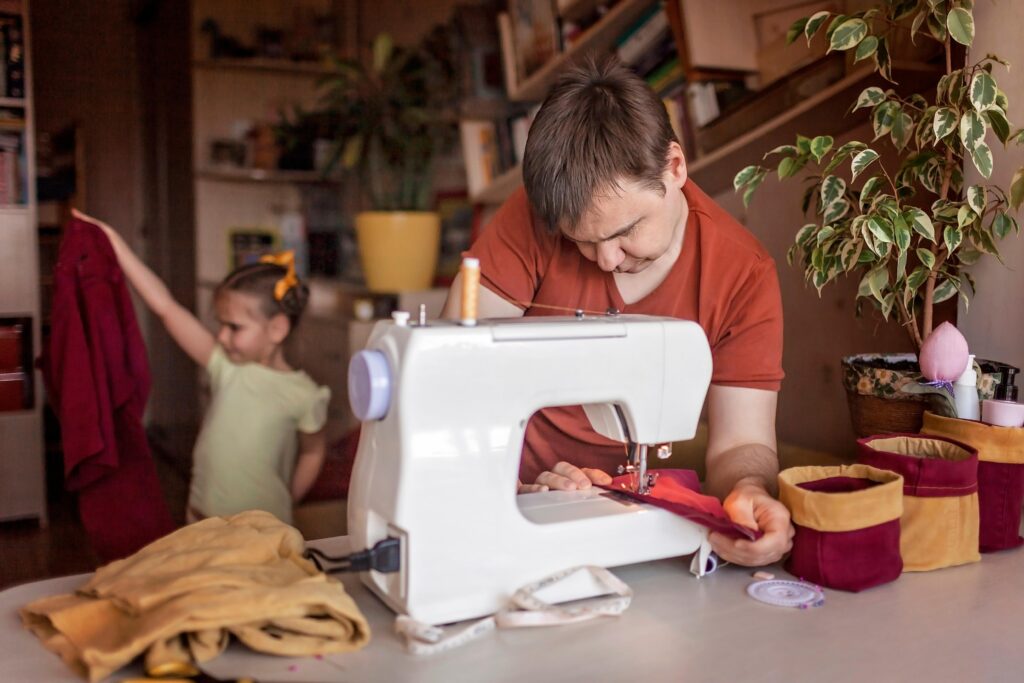 Sturdy objects like furniture and clothing are not the only waste that can be upcycled.
Discarded plastic remains a persistent threat to our environment, particularly to our marine ecosystems. This is because unlike food waste it can take hundreds or even thousands of years to decompose.
The U.K. produces more plastic waste per person than almost any other country. The plastic packaging thrown away each year alone weighs more than two million metric tons.
On top of this, much of it is sent abroad to sit in landfills or be burned, producing harmful greenhouse gases.
Thankfully, there are hundreds of ways you can upcycle even the smallest amounts of plastic waste.
One of the most popular methods is to turn plastic bottles into plant pots, a common activity in many childhood classrooms. Incredibly easy, and you can paint or decorate them however you like.
You can also use plastic bottles, along with an old shoelace for rope, to make a bird feeder, doing good in more than one way by nurturing your local wildlife.
Makeup containers or food packaging can be washed and decorated to be used as organizers for pencils, hair ties, clothes drawers, or whatever else you can think of.
If you're stuck for ideas, you can check out this list of 100 different objects you might normally throw away, along with a useful way to upcycle them.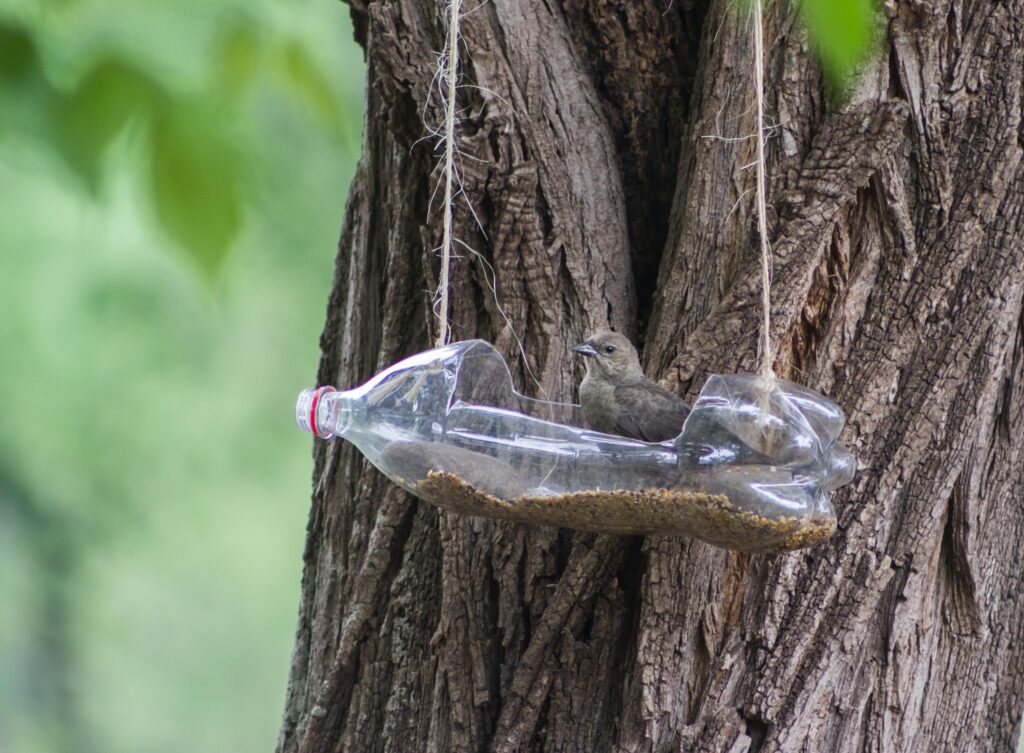 Another type of household waste that appears much more difficult to upcycle is food waste.
According to the charity WRAP, the U.K. produced around 9.5 million tonnes in 2018 alone, 70% of which was meant to be consumed and only 30% 'inedible parts'.
Like with all other waste however, there's a way to reuse almost every food item you could think of.
Skincare and beauty products are a popular option. Face masks can be made from overripe fruit, bananas can be made into conditioner, and coffee beans can be turned into body scrub.
Find out how to make all of these things and more here.
There are also tons of ways to preserve food by pickling it, turning it into jam, or making it into stock or sauce.
For more ideas on what to do with your food waste, check out this list with 101 different options.
Condiments are also a fantastic way of preserving produce by extending their shelf-life with vinegars and sugars.
If you want to skip the step of making them yourself, you can always buy from one of Play it Green's favourite sustainable alternatives, Rubies in the Rubble.
Rubies in the Rubble make award-winning condiments, made 'gooder' by using delicious ingredients that would otherwise go to waste.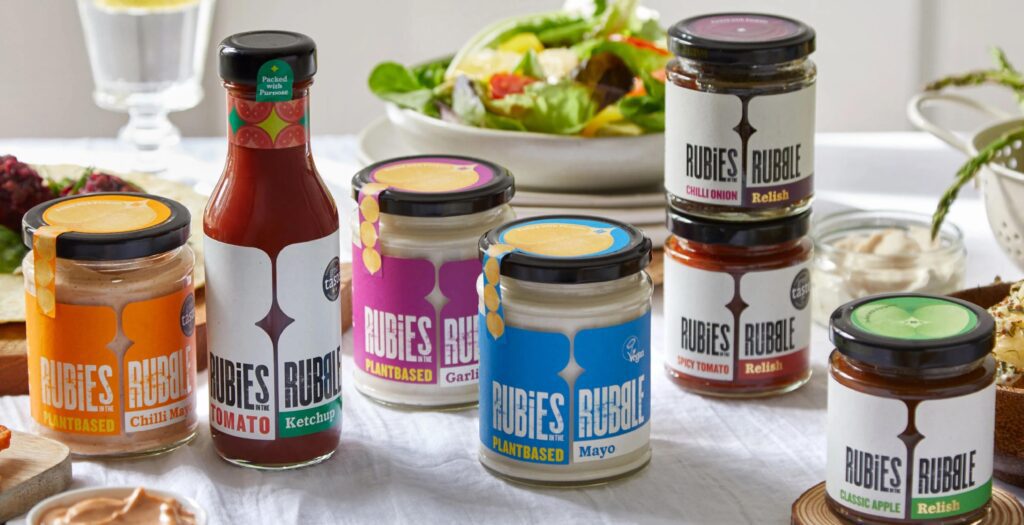 Surviving the journey from farm to fork is a complicated process with many hurdles along the way.
Some produce is discarded before it even leaves the farm, some is rejected when it arrives at the supermarket or restaurant and some simply ends up in a household bin.
It's kind of like Total Wipeout for fruit and veg, where the obstacles include: rigorous aesthetic criteria for produce, over-forecasted demand. and inefficiencies in storing and distributing.
Rubies in the Rubble's ketchups and relishes are made with fresh fruit & veg sourced directly from farms, whilst their mayo's are made with aquafaba, a plant-based alternative to eggs that is usually thrown away.
Tasting great? Good. Fighting food waste too? Gooder.
If you want to save some money on your order, you can use exclusive discount code PLAYITGREEN for 20% off your order.
Back to articles