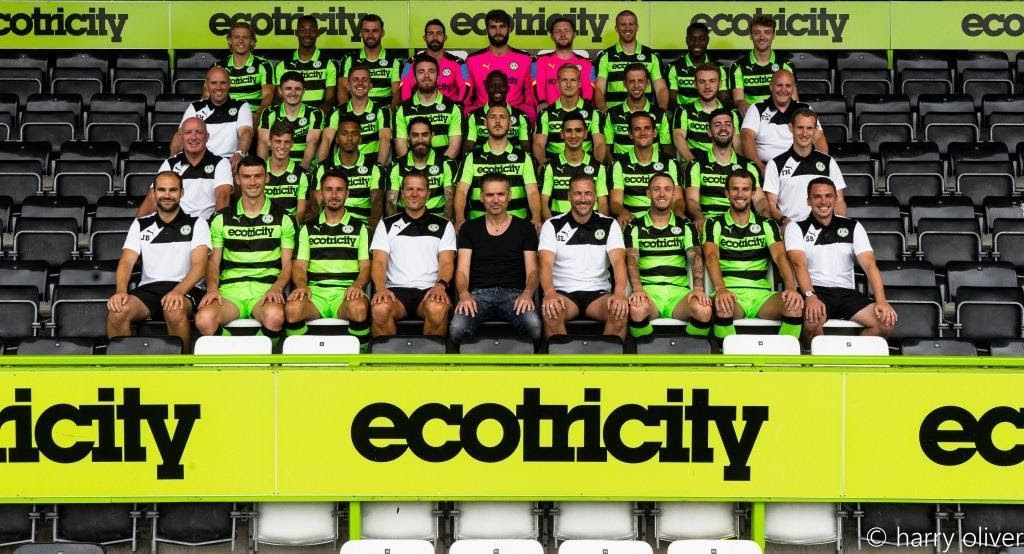 Forest Green Rovers introduces eco-thinking and technology to a new and diverse audience: football fans. In 2010 The team began its journey to become the world's first carbon neutral football club and has since been described by FIFA as "the greenest football club in the world".
Based in Gloucestershire, England, Forest Green Rovers has introduced a variety of sustainability tools, including solar panels, electric car charging stations, water recycling, electric lawn mowers, eco-friendly fields and a full vegan menu for players and fans alike.
Dale Vince is the founder of Ecotricity, a green electricity provider, and for the past few years, he has also been the Chairman Forest Green Rovers , a 130-year-old Gloucestershire-based football club.
In 2010, Rovers got into financial troubles and asked local entrepreneur Dale Vince for help to get through the summer. However, it soon became clear that the club needed much more than just a hand.
Already a strong voice for sustainability, Dale quickly realised that not only did Forest Green Rovers need help financially, there were other areas, by working as Chairman, he could address.
Football clubs can have a big impact on the environment. To be in the best condition, you need water, heating to prevent freezing and energy efficient lighting to help the grass grow.
Spotlights, video screens and scoreboards can require a lot of power, and more than 5,000 fans going to and from matches emit carbon dioxide and generate large amounts of waste.
To remedy this, the Forest Green Rovers team are addressing these concerns and reducing their carbon emissions by reducing energy consumption, changing the way they cater to players and supporters on match days, and reducing the need for heat, light, and water.
By installing solar panels, the team generates a significant portion of the energy used in their home ground, The New Lawn in Nailsworth. It is the first football club to adopt a totally vegan diet in order to effectively fight against climate change. Food production, especially the meat and dairy industries, has a significant impact on the climate and natural resources.
The team also implemented charging stations to facilitate the use of electric vehicles for players and visitors, and a park-and-ride system to reduce traffic congestion and vehicle emissions.
The New Lawn, the world's first organic football field, is set at 2.84 acres outside the Cotswolds, an area of ​​excellent natural beauty. The area contains a range of wildlife species and is visited by animals such as badgers and small owls and the nearby farmlands contain many native trees.
Water is collected and recycled around the stadium. All used cooking oil is recycled into biofuels. The pitch is mowed by the first solar-powered robot lawnmower used in British football. 'Mow Bot' uses GPS technology to automatically guide it around the grass without human intervention. Local farmers also use grass clippings from the stadium to fertilise their soil.
The entire club is powered by 100% green energy from the electricity company Ecotrocity. Part of it has been generated on the site by solar panels on the roof of the stadium and solar trackers at the entrance of the stadium. Ground
The team at Play It Green think Forest Green Rovers and Chairman Vince deserve credit and praise for setting an example for others to follow.
Forest Green Rovers are the first club in the world to truly Play It Green.
Back to articles