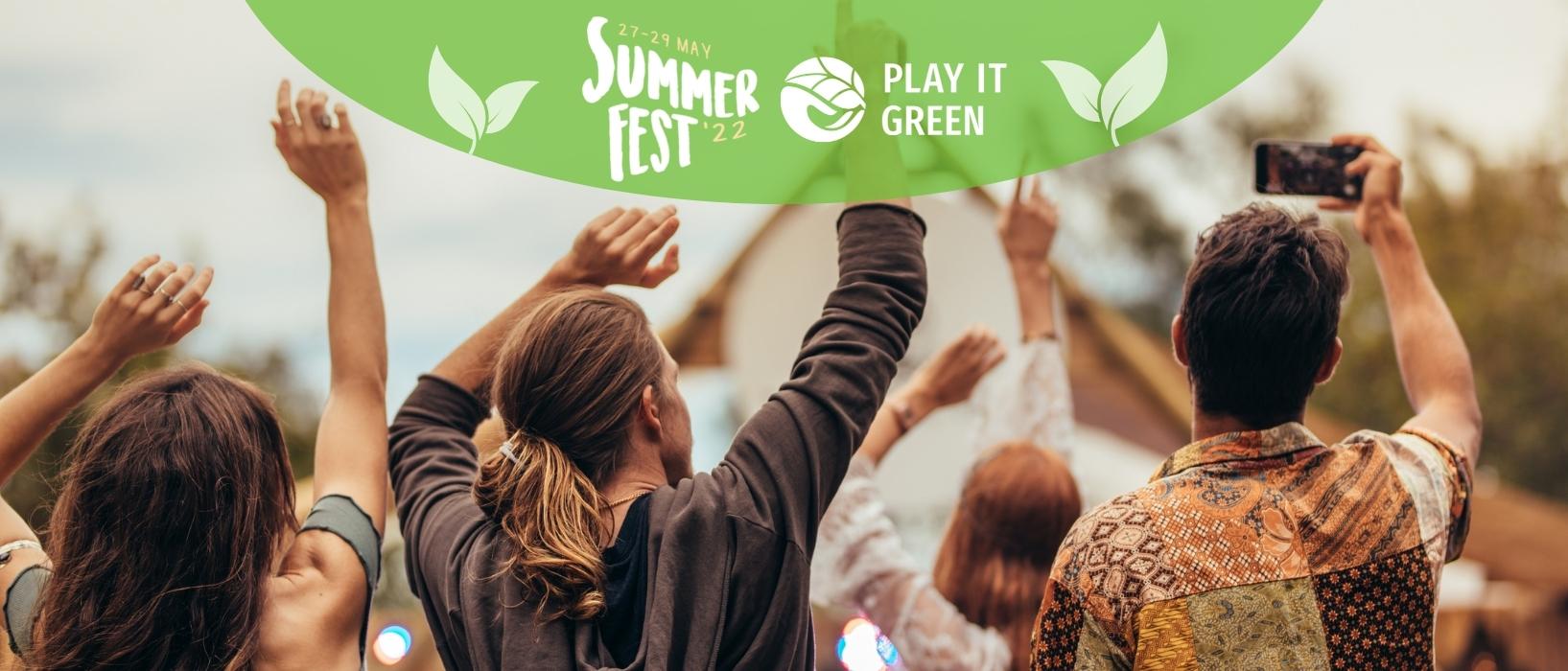 Summer Fest, a new music festival hosting some of the UK's most iconic and legendary musicians, has partnered with Play it Green to ensure the festival makes a positive social and environmental impact.
Summer Fest will take place at Ewood Park Blackburn over three days, 27th-29th May 2022, with iconic acts such as Culture Club, UB40 and the Human League.
Summer Fest has teamed up with Play It Green to deliver their three-step solution to climate change and ensure the festival helps reforest the planet, drives down its carbon footprint, and uplifts communities by providing vital funds to good causes.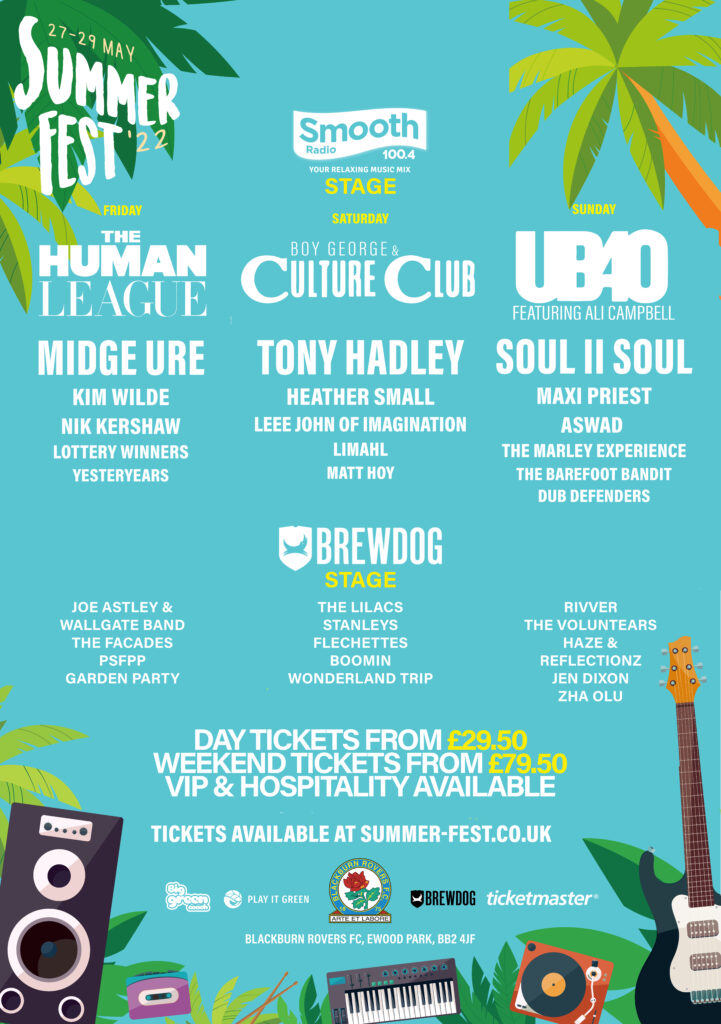 Summer Fest promotor Tony Baldwin said, "Delivering great events and music experiences are at the heart of any festival. However, as organisers, we are mindful of the impact these activities have upon the planet and the local communities.
"When booking tickets for the festival, everyone has the option of supporting our aim to plant a forest of new trees and provide vital funds to the Blackburn Rovers Foundation who serve the local community so well. Every pound donated with a booking will plant two trees and provide ten pence to the Foundation.
"Play It Green's Net Zero Framework has also helped us map out how we can lower our carbon footprint. For May's Summer Fest, we have teamed up with Brewdog to provide carbon-negative beverages, Impressions to provide sustainable merchandise, and we will massively reduce waste to landfill by using no plastic cups throughout the festival."
Chris Thair, CEO of Play It Green, added, "The acts are amazing and using the complex of an iconic football stadium will make for a magical event. The foresight of the organisers to ensure the festival would make a positive impact upon the planet and the surrounding community should be applauded, and I'm delighted they, alongside many other businesses, have teamed up with Play It Green to do so."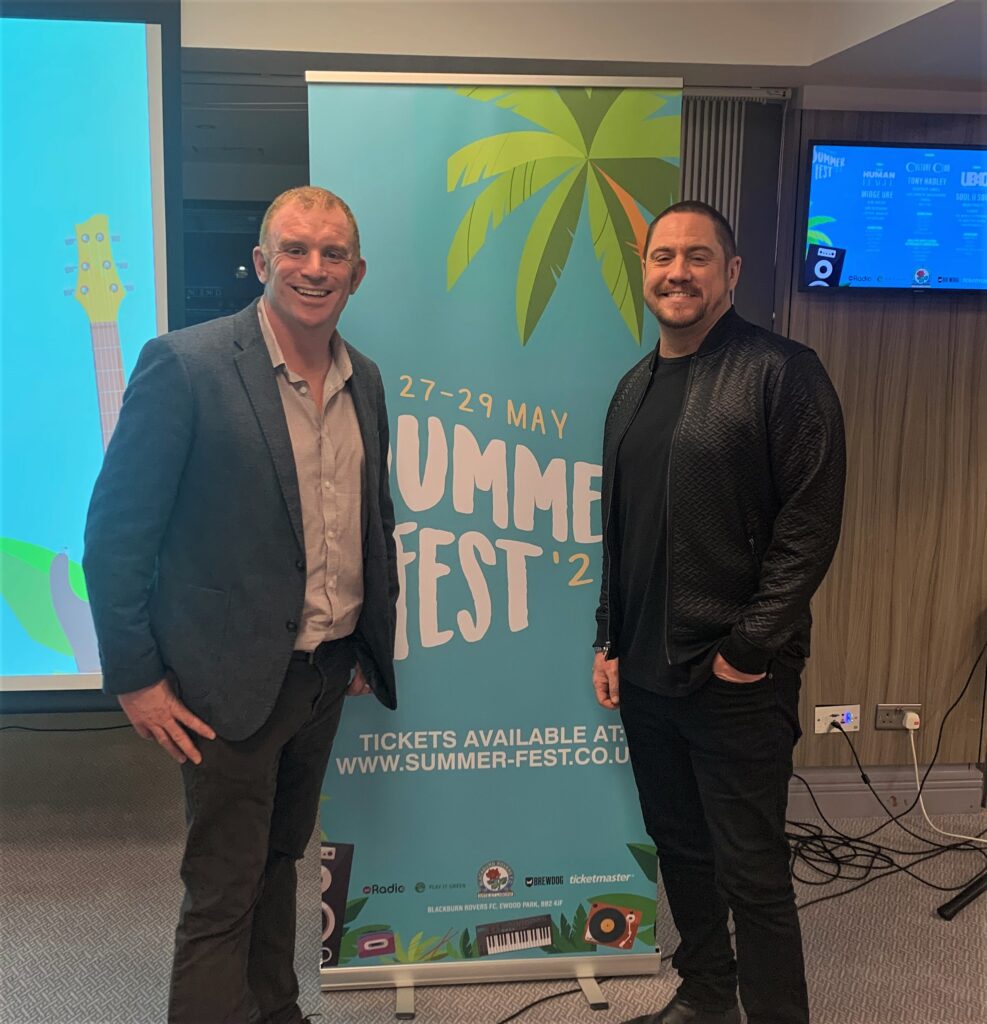 Summerfest, Blackburn, is set to take place across three live stages in and outside the Ewood Park ground, home of the Blackburn Rovers F.C. from Friday 27th to Sunday 29th May 2022.
Headline acts include British new wave pioneers The Human League, international pop superstar Boy George flying in from LA with his band Culture Club, and reggae royalty UB40, featuring Ali Campbell closing the festival.
Also set to perform over the weekend are renowned artists including Tony Hadley, Soul II Soul, Midge Ure, Heather Small, Kim Wilde and more.
When booking tickets for the festival, people are encouraged to plant as many trees as possible and ensure the festival produces a new forest of trees and passes on funds to support the local community.
Back to articles