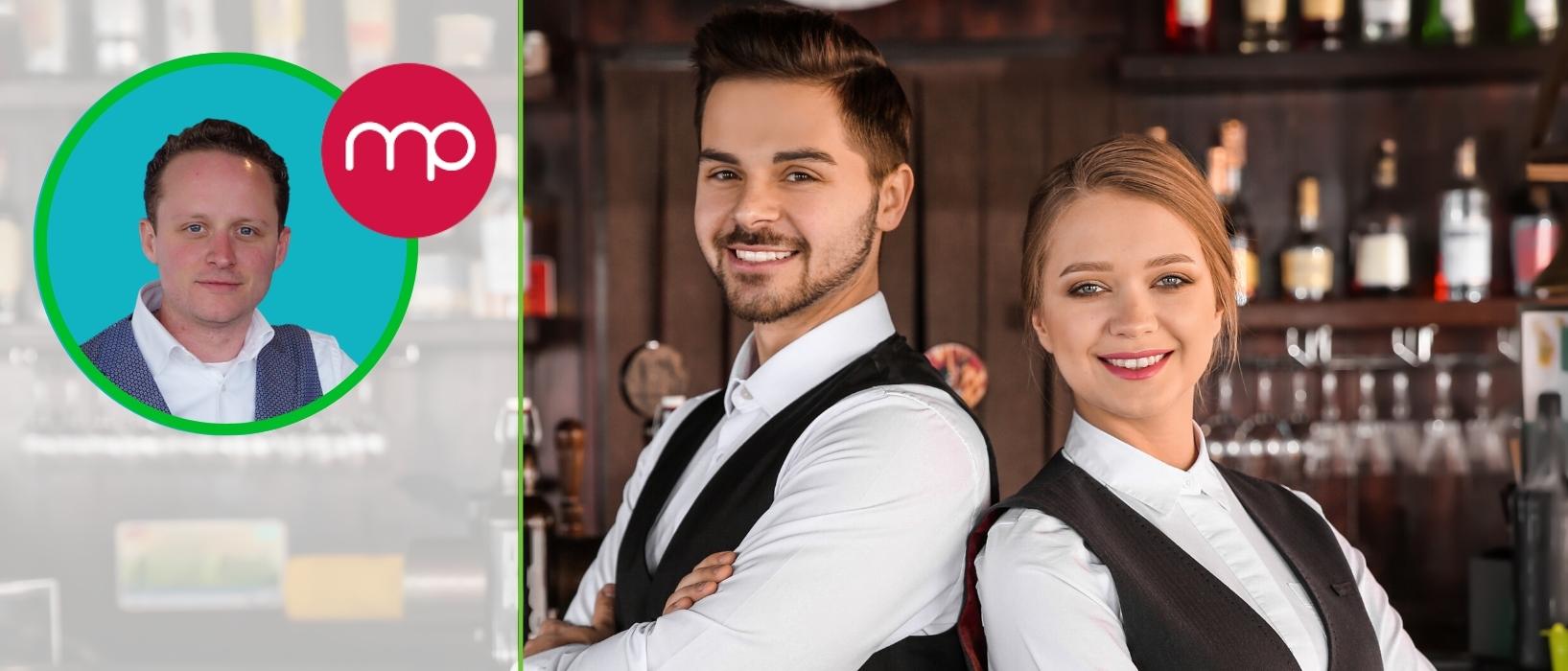 For this week's Member in Focus, we talked to Patrick Van Der Peet, Director of Mise en Place Hospitality Staffing, about what they do, why sustainability has become so important to them, and how Play It Green is helping them on their journey.
To start, why don't you tell us about MEP Hospitality and what it is you do?
MEP Hospitality is a premium and boutique hospitality staffing agency. We supply young, trained hospitality professionals to London's top 5-star hotels and luxury event caterers. We truly value looking after our team members and educating them to become future leaders in their field. We mainly work with students and young people, which allows us to provide them with guidance in their forming years as young professionals whilst combining their job with their studies.
Is sustainability something that was important to your business right away or has it come about over time?
As a company which was founded in 1994, sustainability has only become ever more important for us over the last decade. We shifted our entire business model where we, with the help of technology, have succeeded in becoming much more sustainable. We can now say we are 100% paperless, reduced our physical offices and only work with sustainable suppliers.
What made you choose a Climate Positive Workforce with Play it Green?
As a company, we believe we need to lead by example and make people more aware of the effect human nature has on the natural world. Becoming a member of the Climate Positive Workforce allows us to start the conversations internally in our organisation and inspire our team to make a change themselves as well in the privacy of their own homes.
How have your staff found the experience?
Staff were really surprised that we as a company actually care and are conscientiously taking steps to minimize our carbon footprint and even becoming carbon positive as an organisation. Staff particularly love to see the forest garden where they can keep track of the amount of trees planted and the amount of carbon we reduced. We believe that making things more tangible and visible is a really important tool to make people more engaged and aware!
You choose to support Birmingham Children's Hospital Charity as your chosen good cause. Is this something that's close to your heart?
Yes, it is. As a company, our main focus is to help and progress the future generations of the world as they will be there to continue to make a positive impact! Our belief is to start with educating our children, as for the future and going for a more sustainable world, they hold the key to creating positive change.
What would you say to other businesses that haven't taken any steps to be more sustainable yet?
Get started and focus on your first small step. There are lots of easy steps to take to make your business more sustainable. Start small and make your team engaged, put it high on the agenda and the rest will follow!
Do you have any plans to reduce your footprint even further?
We are continuously looking at making our business process more Lean and sustainable. We are working very closely with our suppliers to see what options they offer are more sustainable and better for the natural work. For example, we are using The Good Roll as our supplier for all cleaning products and toiletries. All of their products are 100% plastic-free, tree-friendly and sustainable. Their toilet paper is made using bamboo and comes from Ghana instead of sourcing it all the way from China.
What does the future hold more generally for MEP Hospitality?
After just being in the United Kingdom since 2016, our aim is to scale our model to other areas of the UK other than London, further developing the future generations and leaders of hospitality and creating a positive impact in people's lives.
As a Play it Green business member, MEP Hospitality is reducing their footprint with weekly tips and through our Net Zero Framework, planting trees to balance the carbon emissions of its entire workforce, and is regiving 10% to their chosen charity, the Birmingham Children's Hospital Charity.
You can visit the MEP Hospitality Staffing Garden Forest Garden here; they have planted 461 trees in just six months!
If you're also interested in making your workforce Climate Positive, Play it Green can provide you with all the tools you need to support you on your journey.
Find out how Play it Green can help your business
Back to articles