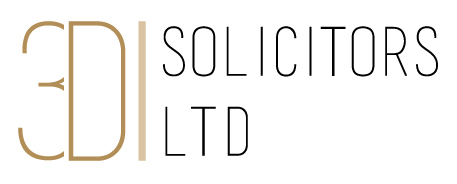 Manchester Solicitors, 3D Solicitors who work out of Queen's Chambers in Manchester have joined Play It Green to become the first Manchester-based law firm to make their workforce Climate Positive.
3D Solicitors, one of Manchester's most prestigious firms, who have been involved with many famous legal cases, set up their Forest Garden with Play It Green and now plant more than enough trees each month to offset the footprints of their entire staff.
The team are also now learning how to reduce their footprint through weekly tips and by taking part in Play It Green's monthly sustainability challenges.
Speaking on behalf of his company, Director, Daniel Berke said:
"I am delighted that 3D Solicitors is the first law firm to sign up for Play It Green's fabulous initiative to take out more carbon from the Planet than we are putting in. We are always keen to do more and to learn. Our footprint is offset through Play It Green's tree planting project in Madagascar. The thousands of trees we will plant yearly will not only remove carbon but contribute to biodiversity and provide vital and sustainable local employment."
Daniel Berke, Director, 3D Solicitors
Their next step will be to switch their energy supply to green energy through our partnership with Catalyst Digital Energy.
If you run a legal firm and want to become more sustainable and give consumers another reason to work with you, the time has never been better and the latest research from Birmingham University states that:
"In law firms there seems to be an increase in clients asking questions regarding CSR, including probing questions to demonstrate that the firm commitment goes beyond a mere CSR policy. Even smaller firms have seen an increase in clients more minded to procure legal services from a socially responsible organisation."
Play It Green is a subscription service that allows people to offset their footprint through tree planting and to take a gentle journey to living a more sustainable life.
Let Play It Green help your firm take it's next step to a more sustainable future by clicking <here>.
Back to articles