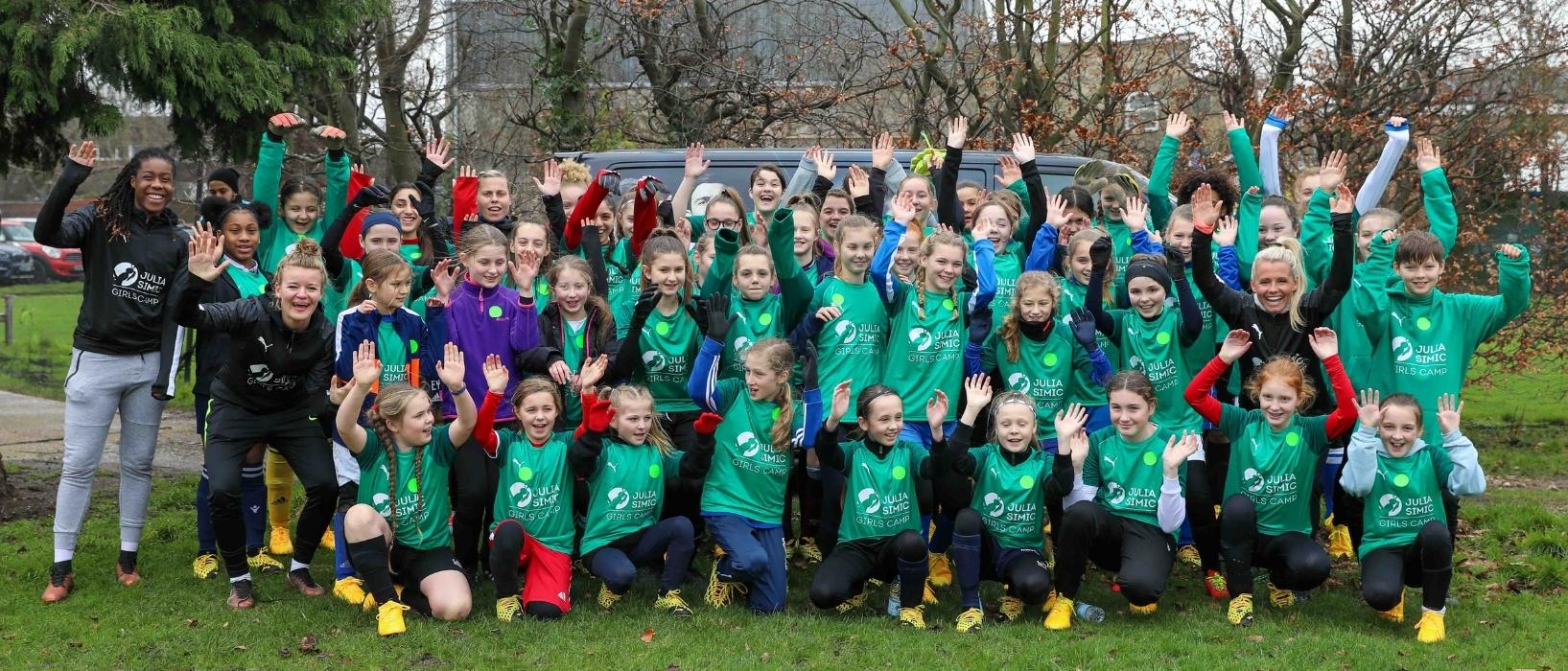 The Julia Simic Football Academy for girls has partnered with Play it Green to ensure sustainability is at the heart of every camp, participants are empowered, and they make the biggest environmental and social impact possible.
Julia Simic, the former German international who played for clubs including Bayern Munich and West Ham United, will now support the next generation of female footballers all across the world through her Football Academy and their partnership with award-winning sustainability specialists Play It Green.
Julia Simic, a prominent sports pundit on German television, said, "We are delighted to be Partnering with Play It Green, who will help empower participants to lower their carbon footprints and ensure each camp leaves a positive social and environmental impact."
"I was keen on ensuring we did more than just play football, which is a joy in itself, and we work with the right venues, suppliers and partners who all share the same values. It is upon us all to do make small changes in our personal and business lives to help fight climate change and Play It Green make it easy to do."
Chris Thair, Play It Green CEO who spent two decades working in sport, added, "Julia Simic and Michael Breen have been a delight to work with, we've mapped out how every camp will make a difference, and we look forward to the first activities in 2022."
"People who care about the environment now represent the biggest markets, and whilst we recognise girls will be attending due to their love of football, it is fantastic that we will be able to add value to the event and make it a more meaningful experience for everyone who takes part."
 The Julia Simic Girlscamp will be in Manchester this weekend, March 12th and March 13th, for girls aged 9-16. The two football sessions are run by experts of the game and will help the girls reach the next level. Next to the football sessions, they also run a Coaching Education Workshop for girls who are interested in coaching.
One of the ways Play it Green will be supporting the camp is by providing interactive climate change education to help the next generation of athletes understand the impact sports can have on the environment.
For more information or to sign-up please contact:
        info@juliasimic-girlscamp.de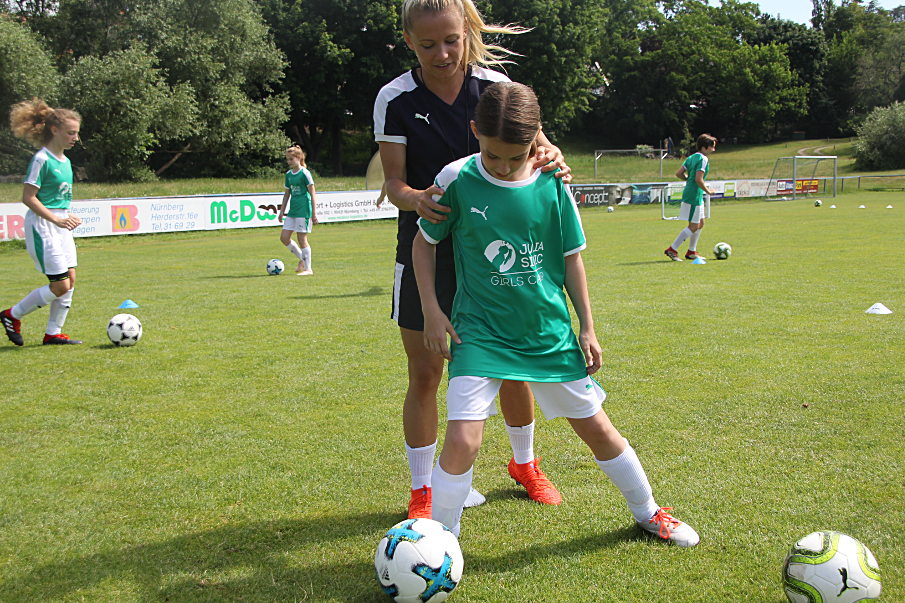 In August this year, Julia Simic retired from West Ham following a long and illustrious career in Football, which included a Bundesliga title, numerous cup wins, and an FA Cup Final appearance at Wembley.
As part of the support, Julia Simic's Football Academy has reviewed key programme areas in Play It Green's Net Zero Framework to plan and action further improvements within their business and delivery.
All the trees planted for the camps will be tracked through the Julia Simic Forest Garden page, which is available to the public and allows anyone to plant more trees at 50p a tree. The page serves multiple functions, including a tree counter, the resulting CO2 offset, and a leaderboard to show who has provided the most support.
Back to articles