Benefits for Schools, FE and HE
Sustainability education is important to ensure that our children, the decision-makers and leaders of the future, will make environmentally friendly decisions once it's their turn to take the reins of power. 
It's especially powerful when schools don't just teach sustainability but integrate it into daily school life (United Nations Environment).
By becoming a Play It Green school, your school can…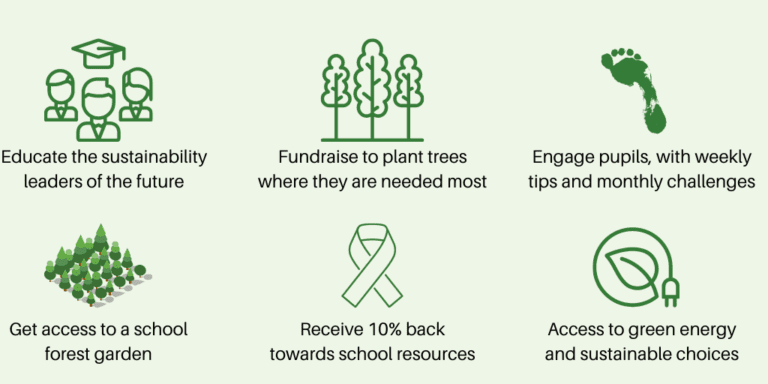 We wish to make it as easy as possible for you to implement this so everything can be done from your phone, at no cost and create a huge impact. 
Sign up today completely free of charge to receive your own bespoke webpage we call a Forest Garden. This serves numerous functions, see below, and becomes the focal point of your fundraising campaign. 
From your Forest Garden you may download your support pack which contains everything you need to plan and run your campaign. Money handling is kept to a minimum as all the purchases go through your online Forest Garden removing risk and the need for a money collection point.  
Personalise this bespoke members webpage to suit your needs, upload photos and download support packs.
Your forest garden shows how many trees have been planted and resulting CO2 removed from the atmosphere. Your Forest Garden has lots of great features: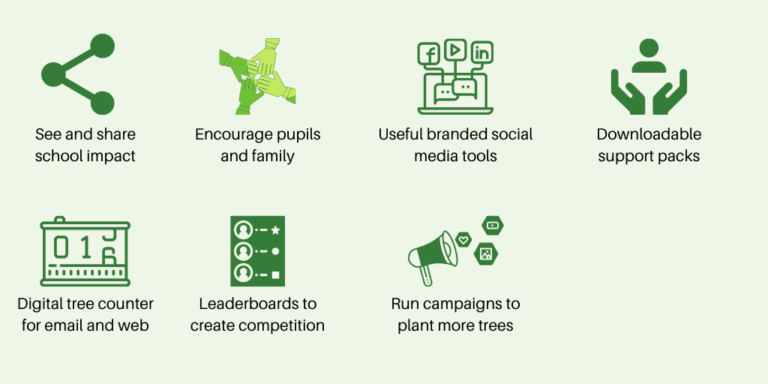 We will also be appointing a children's council in our second year – a council of 12 children who will help govern the future strategy of Play It Green and we hope, find solutions for the future. After all, everything we do is for them, so they should have a say in it.
Back to articles